Paideuma: Reflection on Practice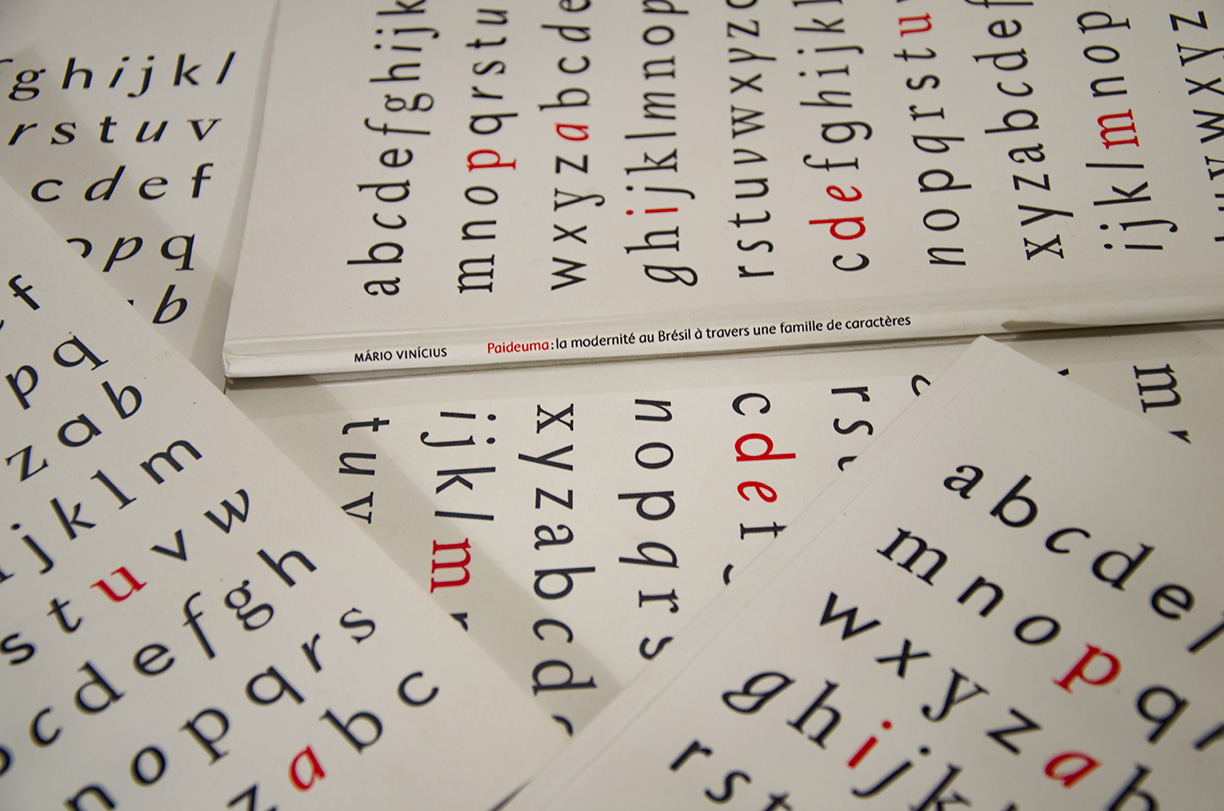 Reflection on practice dissertation regarding the creation of Paideuma, a multiform typeface family whose development started during the 2014–2015 of the Post-Master's program in Typographic Research at the Atelier National de Recherche Typographique (ANRT). Taking its name from German ethnologist Leo Frobenius' homonymous concept according to which each society has the ability to construct meaning from the assemblage of different cultural artefacts and manifestations, Paideuma is an attempt at typographically retracing the stages of modernity in Brazilian arts and literature, from the colonial period to the second half of the twentieth century. The family is declined in three formal and historical interconnected styles: Baroque (a serif design inspired by European types from the same period), Concretist (a geometric sans) and Tropicalist (a hybrid italic that can be used in combination with the two other designs.
The dissertation has two chapters. The first one contains a historical overview of typography in Brazil, as well as the (typo)graphic production associated to each contemplated period or movement. In the second one, the typeface family itself is presented in its then current state (June 2015), and its evolution is documented and annotated. The final considerations articulate this research, as well as its respective practical application, to the questioning both of them raise regarding contemporary graphic and typeface design.
Typefaces: Paideuma (cover, half title and iconography) and Instant (text)
Size: 16,5 × 27,9 cm
Papers: Cyclus Offset Blanc 250 g/m2 (cover) and Cocoon Preprint Blanc 100 g/m2 (interior)
Printed digitally at the ANRT/ENSAN